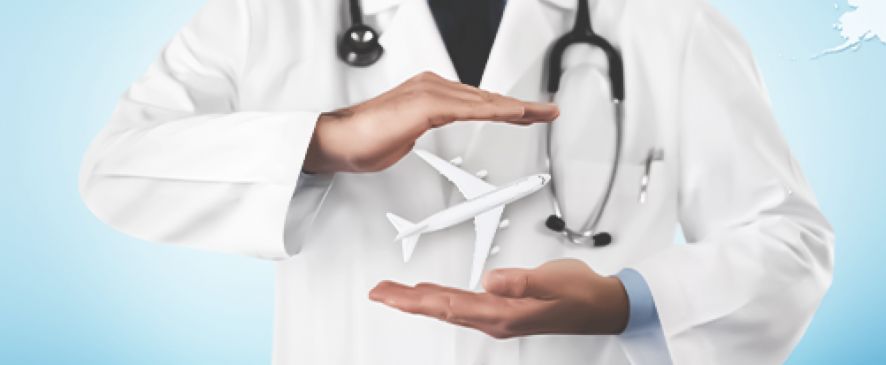 Aviation medicine
Premium Medical Clinic aviation medical experts ensure medical examinations for following civil aviation personnel:
Repeated examinations for first class pilots;
LAPL first check-up and repeated examinations for second class pilots;
first check-up and repeated examinations for cabin crew members (GKSAL)
Check-up for receiving certificate is done in steps:
STEP 1 — receiving medical certificates from 3 specialists:
General practicioner's issued certificate (form 027 / u) with information about status of health and illnesses
Narcologist's certificate
Psychiatrist's certificate, to certify no contraindications to work in civil aviation.
STEP 2 — blood and urine tests
It is recommended to do tests at Premium Medical Clinic or Laboratory on an empty stomach, at least 1-2 working days before a visit to aviation medical expert.
STEP 3 — obligatory examinations:
Audiogram
X-ray examinations of the lungs and sinuses, if not already performed during the year
Electrocardiogram
Ophthalmologist's appointment if glasses or lenses are used on a daily basis
STEP 4 — first assessment of an aviation-medical expert (health examination - including spirogram, eyesight, etc.); If no additional examinations are prescribed, a health certificate is issued.
STEP 5 — in case of clinical indications - additional examinations with the appointment of an aviation-medical expert (oto-rino-larinologist, ophthalmologist, etc.).
STEP 6 — Final visit to an aviation-medical expert. Issuing the medical certificate (or opinion / refusal).
NB! Please note that we will try to organize all examinations as compactly as possible, so that all standard examinations can be done within a few hours. Therefore, please follow the above sequence of examinations – the aviation medical expert in the final round, when all the previous examinations and tests are done and results received!
Nadezda Rozkova
Aviation medical expert, Cardiologist
Julija Semjonova
Aviation medical expert, Internist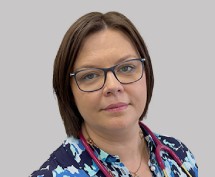 Aija Šnikvalde
General practitioner, Aviation medical expert
Julija Semjonova
Aviation medical expert, Internist
E-APPOINTMENT
Performs medical examinations, diagnostics, treatment and consultations in both aviation medicine and internal medicine. The aim is to provide each patient with personalised, accessible, understandable and affordable healthcare that meets the standards of best medical practice.
Doctor obtained her professional qualification as an aviation medicine expert at the Institute of Aviation Medicine in the Czech Republic, as well as completed a refresher course at the European School of Aviation Medicine in Germany. She is certified as a 1st class aviation medicine expert by the Latvian State Agency for Civil Aviation. She is certified in Internal Medicine by the Latvian Medical Association. She specialised in medicine at Riga Stradiņš University and holds a medical degree from Charles University in Prague.
She has a strong interest in travel medicine. Graduate of courses in Tropical Medicine and Travel Health in the Netherlands and Germany. Regularly improves her professional knowledge at various courses and conferences both in Lavia and abroad.
Doctor provides consultations in Latvian, English, Czech and Russian languages.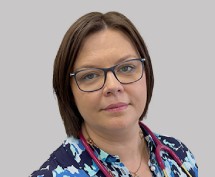 Aija Šnikvalde
General practitioner, Aviation medical expert
E-APPOINTMENT
Certified family doctor, family medicine specialisation obtained at RSU. Consults both adults and children. Believes that patient care should be as personalized as possible. Provides family doctor consultations, health CHECK-UP programs, preventive checkups for patients, pre-vaccination counseling. Also provides consultations in Russian and English. Member of the Board in Latvian Junior Doctors Association, member of the Latvian Association of Family Physicians and the Latvian Association of Rural Family Physicians.)
Aviation medicine
First-time health inspection visit to the aviation medical specialist

60 min.

180,00 EUR

Annual repeated health inspection visit to the aviation medical specialist

60 min.

120,00 EUR

Visit to the aviation medical specialist

49 min.

67,00 EUR

Acute visit to the aviation medical specialist

25 min.

64,90 EUR

Aviation medical specialist appointment after long-term sick-list

60 min.

99,80 EUR

Certificate for flight attendants

- min.

15,00 EUR

Certificate for pilots

- min.

19,00 EUR

General practitioner consultation for getting a sanitary book

45 min.

50,50 EUR

Eye doctor consultation

45 min.

34,50 EUR

Appointment to ENT specialist

40 min.

68,00 EUR

Repeated appointment ENT doctor

20 min.

60,80 EUR

Audiometry with interpretation

30 min.

54,60 EUR

Otoacoustic emission (within the ENT appointment)

- min.

17,00 EUR

EKG recording and analysis

- min.

47,90 EUR