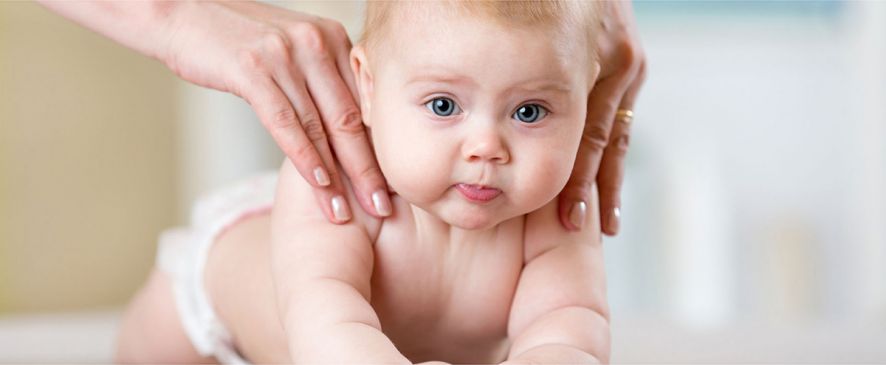 Bobata method
Bobata method - is a specially developed therapeutic method with aim to eliminate body asymmetry, balance muscle tension and develop various movements.
In the first year of life baby has to learn so much - to raise his head, take different objects, lean to the side, crawl, sit, get up, walk. It is important to be able to do it himself - correctly and safely.
Bobata movement therapy in the Premium Medical clinic is performed individually, using additional equipment (ball, foam pad, etc.) as needed. The procedure is performed by a certified physiotherapist.
Bobata's method of movement therapy for therapeutic purposes requires:
if child has a muscle imbalance;
if child has neurological problems;
if he has suffered from low oxygen starvation during pregnancy or birth;
if there are various problems developing on any reason (it is important to find out the reason of movement disorders - why is the child unable to perform a certain movement or skill?);
if in the first months of life has been handled (carried, dressed, etc).
Physiotherapist
Physiotherapist consultation for children (posture check, recommendations)

25 min. 

55,00 EUR

Infant psychotherapist appointment

60 min.

60,00 EUR

Infant psychotherapist repeated appointment

40 min.

55,00 EUR

Infant gymnastics using Bobath approach with consultation

50 min.

65,00 EUR

Infant gymnastics using Bobath approach

30 min.

50,00 EUR

Individual handling session after giving birth with the newborn

45 min.

65,00 EUR

Individual handling session before giving birth

45 min.

55,00 EUR