Dentistry for Adults
Premium Medical Clinic offers a wide range of dental services - preventive, curative and aesthetic dentistry. Well equipped office with up-to-date technical solutions supports efficient and professional dentist's work.
Dental services:
consultations and treatment plan;
oral and dental hygiene;
dental treatment - dental filling with or without anesthesia;
treatment of periodontitis - treatment of inflammation of the gums and dental caries;
endodontics - treatment of dental root canals under local or combined anesthesia;
orthodontics - incorrect bite and crooked teeth correction;
oral surgery under local or combined anesthesia;
dental prosthesis and implantation;
teeth whitening.
There is special attention to children. Our dentists are well trained to take care of small patients and there is a possibility to watch cartoons on TV during the dental higiene procedure.
Premium Medical dentist says to children:
"It is important to start regular oral hygiene at an early age - it helps to avoid the problems caused by untreated teeth, allows the child to get used to the doctor's office, teaches to be responsible for his / her health and properly care for oral cavity. Simply - your teeth will look great with regular dental hygiene! "
Sabīne Suntaža
Dental hygienist (On parental leave)
Megija Krista Muižniece
Dental hygienist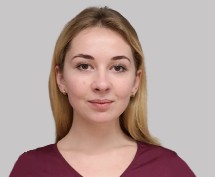 Sofija Gasilovska
Pediatric dentist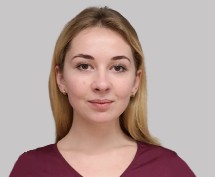 Sofija Gasilovska
Pediatric dentist
E-APPOINTMENT
Performs prevention, diagnosis and treatment of children's teeth and gum diseases starting from the first year of life. The doctor works with new technologies such as computer anesthesia (STA), nitrous oxide or "laughing gas", which makes the treatment funny and painless. Regularly acquires new professional skills and improves her skills at international conferences, courses and seminars. The doctor finds contact and approach to any child. Consults in Latvian, Russian and English.