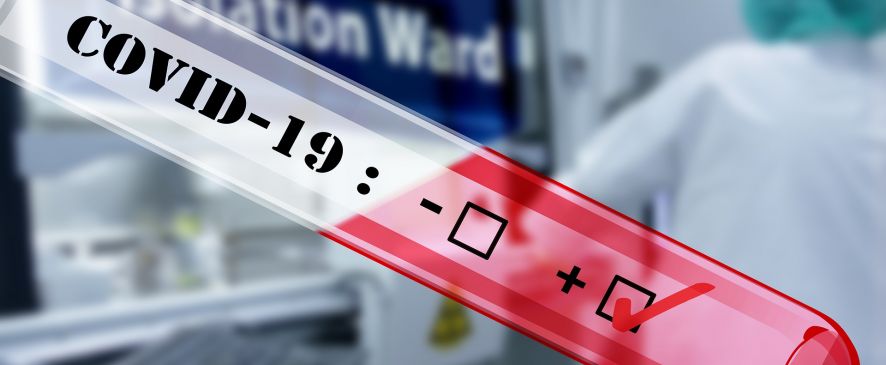 COVID-19
Dear Customers!
Keeping up care of YOUR and OUR HEALTH!
Clinic operations currently are regulated by the responsible State authorities and rules could be checked on official websites for more detailes.
We hope on your understanding in case we can not provide you medical service because of some restrictions.
Please DO NOT visit the clinic, if you have come from countries listed on official State websites within the last 21 days or have contacted a person who has been confirmed as COVID-19 and / or is in quarantine.
You will be asked to sign a statement upon arrival at the clinic.
Clinic will serve pre-agreed appointments. Customers (also clinic's personell) are asked to use face masks for safety reasons.
If you feel bad, have symptoms of COVID-19, please call telephone number provided by the responsible authorities and follow the advice of those authorities, without coming to the clinic.
It is possible to reschedule the visit by contacting the clinic 24881111, info@premiummedical.lv or by registering on the website.
Doctor consultation online during COVID-19 outbreak
In many cases, an on-site visit to the clinic may not be possible due to the isolation of patients and / or medical staff.
An online appointment should be done in the same way as an usual one - by phone at 66011160 or 24881111, using the e-appointment button at www.premiummedical.lv, or by sending a message to info@premiummedical.lv.
To use the online consultation option you must have a computer, tablet or smartphone with Internet access, as well as video and audio communication.
When you apply for an online consultation, the Patient Registration Specialist will send you a ZOOM.US Meeting ID code and scheduled consultation start time.
In order to take full advantage of the time allocated for consultation, few minutes before you have go to ZOOM.US and then to 'JOIN A MEETING' option. After that you will have to enter Meeting ID code.
Few minutes before scheduled online consultations open the appropriate link, confirm that you want both - a video and audio connections (confirm the 'Join with video' and 'Join with audio' options).
You will get better call quality by using a headset and an external microphone. If your computer does not have a built-in camcorder, you will need an external camera.
Online consultations should be prepaid – the bill will be sent to you while scheduling appointment. We aspect receive from you a proof of payment before appointment.
Legal Disclaimer: When selecting this service, the customer is aware that this type of video call is not specifically tailored to the confidential flow of personalized medical information - it uses a third-party service provided by free access.